Williams® Fish Tales pinball protectors and flipper guides
Ah yes. Tales of the big ones that got away are legendary fishermen's lore! Reel in a set of Cliffy's™ pinball protectors and keep the legends alive!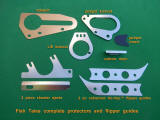 Cliffy's™ complete kit for Fish Tales!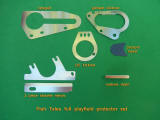 Cliffy's™ full playfield only protector set!
Lets see where they go on a stripped playfield below
Casting catapult protector on the left and the L.I.E. kickout protector on the right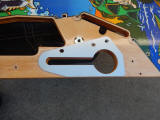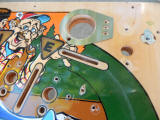 The jackpot kickout. Ouch. Here we see the 2 piece jackpot set with carbon fiber insert- NICE!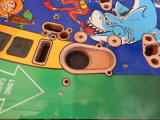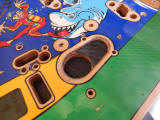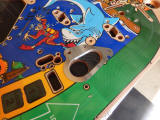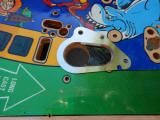 The 2 piece shooter ejects in place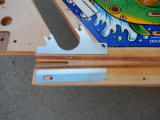 Installation guide here
Outhole drain wear :( We can fix that! MUCH better!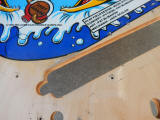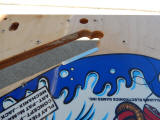 Installation guide here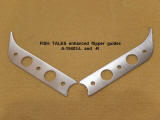 Finish it off with a pair of Cliffy's™ enhanced No-Hop™ flipper guides- makes for smooooth casting!
Hit the lake and reel 'em in! Catch the big one with Cliffy's™ protector set and tell tales of your own for years to come
Fish Tales *complete* kit as shown above, full playfield set plus enhanced flipper guides $98
Fish Tales full playfield only set as shown is $78
Click HERE to email me and order yours. (will open your system default email program)
Shipping cost not included. Shipped first class via USPS or GlobalPost
California residents must add sales tax