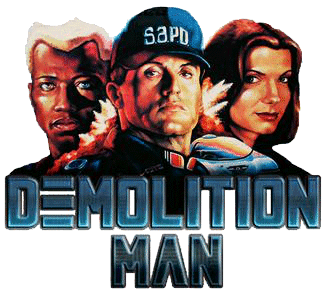 One of those guilty pleasure action movies from the 90's that tickles the ol' nostalgia bone and made into a truly great pinball!
Grab a set of Cliffy's™ protectors and prevent the demolition of your game!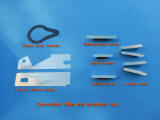 Cliffy's™ full protector set
Let's see where these go on a bare playfield
Retina Scan kickout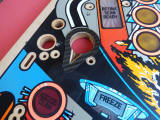 Two shots of the carbon fiber retina scan kickout protector in place
Underground scoop edge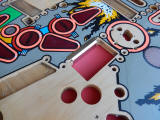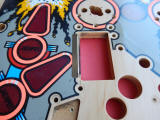 Head underground and meet the Scraps!
Upper scoop edge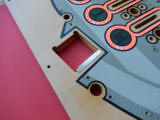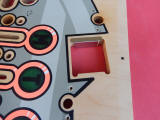 Eliminate that side entry wear common to the scoop
Switch slots at the ramp drops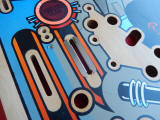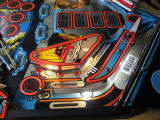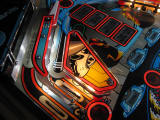 Installed on Mike Belofsky's game
Shooter ejects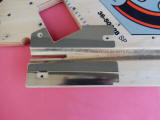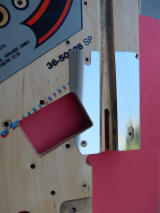 The widest rail-to-groove spacing ever! Covered!
Outhole drain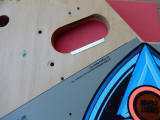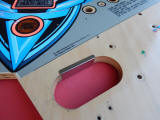 When you gotta go, go out protected!
Enhanced flipper guides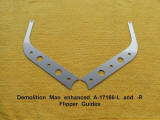 Add a set of Cliffy's™ enhance flipper guides for a truly complete restoration!
Cliffy's™ premium color post sleeves- Mike Belofsky pics shown- I counted 14 sleeves in light blue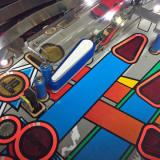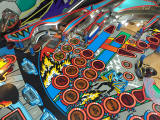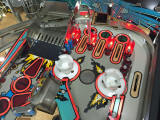 Don't let the steel ball demolish your game- get your Cliffy's™ on!
Only $88 for the full set as shown above. Add $20 for an enhanced flipper guide set
Add a pack of 14 color sleeves for only $11 more! (12 colors to choose from)

Click HERE to email me and order yours. (will open your system default email program)
Shipping costs not included. Shipped first class via USPS or GlobalPost
California residents must add sales tax.