SEE WHAT'S NEW IN CLIFFY'S™ LAB
Items on this page may or may not be put into production and are shown here to gauge interest, show progress and get feedback.
Those that are marked as DONE are ready to go but are here because I haven't made their own page yet
If you don't see what you're looking for here I may have moved them to a dedicated page HERE
As always please mail me at crinear@comcast.net or crinear@gmail.com to request ordering info
Click thumbnails for big pics!
Stern 1980 Quicksilver kickout- done!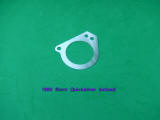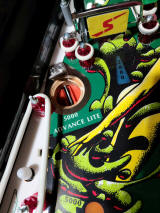 Thanks Craig and Germain!
No Good Gofers enhanced flipper guides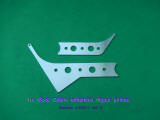 Stern Mandalorian™ shooter ejects and drain done so far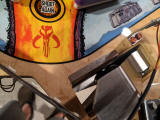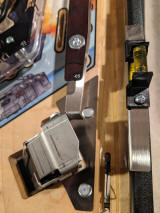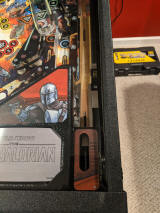 Thanks to Rob Lerman for the test pics!
Rick & Morty shooter lane set (thanks to Rob Winner, Jake Scott and Dave Kempner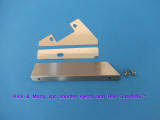 Star Trek The Next Generation enhanced flipper frames DONE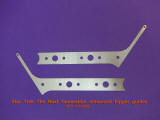 (not extended version like Pinbits) Thanks to Mark Wentroble for the help!
Cliffy's™ carbon fiber post bases. IDEAL for preventing post damage. Let the posts knock about on the carbon fiber instead of your $$$ clearcoat!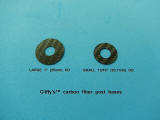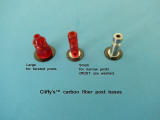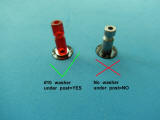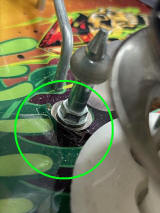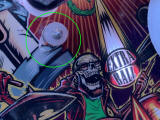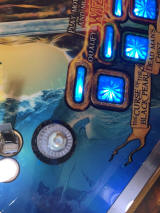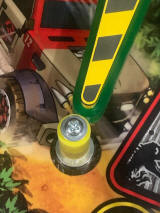 Jersey Jack's Guns n' Roses DONE and web page HERE!







Stern Led Zeppelin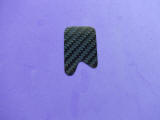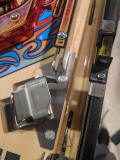 Shooter ejects, CF ramp entrance and drain ready to go for LZ so far (5-2021)
Banzai Run enhanced flipper guides- DONE! (much thanks to Dave Macy and Enver Haase)


Dirty Harry ramp protector! DONE! with much thanks to Charlie Waters for the template help and testing


Viper Night Drivin' kickouts and shooter ejects- DONE!


Stern Avengers Infinity Quest- protection set so far (11/2020) DONE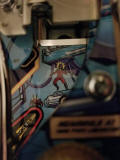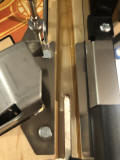 Stern Teenage Mutant Ninja Turtles ejects and drain, Pro and LE/Prem models DONE


Stern Elvira HoH (EV3) shooter ejects, outhole drain, crypt scoop and single bank drops DONE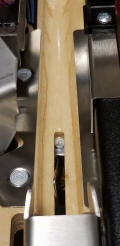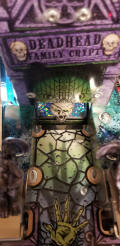 Stern Jurassic Park (JP3) shooter ejects, switch slots, CF ramp flaps, outhole drain and carbon fiber post base.
Let the posts slide on a bed of carbon fiber instead of chipping your clearcoat!~ DONE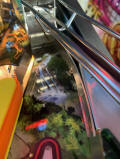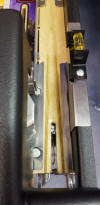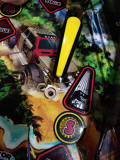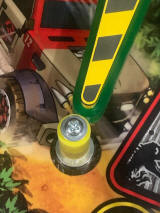 JJP Willy Wonka™ scoop, post bases, mag ring, 2 switch slots and 2 piece shooter ejects DONE!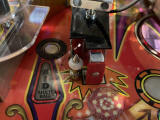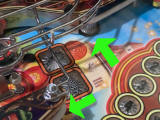 JJP Pirates of the Caribbean - DONE! All pieces shown -complete kit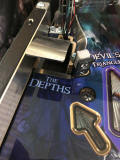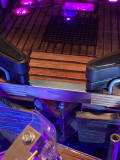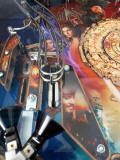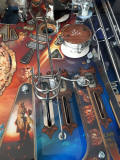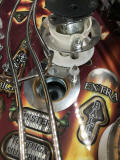 Guardians of the Galaxy set- DONE! check your generation below






Stern Star Wars shooter lane and outhole drain set. (LE/Prem shown left, Pro on the right) - DONE




Aerosmith LE/Prem and Pro sets - DONE - all 4 versions shown. Generations 1 and 2, Pro and Premium/LE





The shooter eject design determines the generation- compare to your game!

Stern Mustang Pro scoop protector DONE




Super Mario MUSHROOM WORLD! Just the cannons for now (thanks David!) DONE!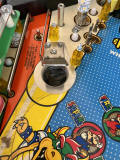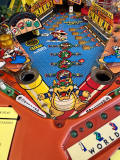 Star Wars Trilogy hurry-up scoop protector! DONE!




Stranger Things protector set- good to go!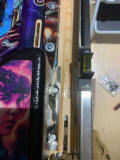 The Big Lebowski - protector set DONE!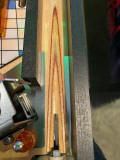 Total Nuclear Annihilation scoop- DONE

Beatles ejects and drain set- DONE!





Heighway Alien™ set DONE! Early and late model versions. Extended scoop and enhanced stainless ramp flaps available now as well!





Data East 1987 Laser War 3 piece kickouts- DONE!

X-Files mag plate, carbon fiber FBI trapdoor and shooter eject - DONE. launch scoop in process (need stripped pf pics)




Extremely proud to have created this, another first and a very significant protector. Kickout protector for Sterns. Two depths so far, more to be discovered - DONE






Space Shuttle ramps and enhanced flipper guides - DONE





Swords of Fury ramp and flap set - DONE

Gottlieb Street Fighter II 4pc playfield set - DONE


Classic Stern Sea Witch orbit flap assembly - DONE


Cue Ball Wizard 3 piece scoop protectors DONE




Party Zone VUK and Captain B'zar kickout - DONE




Phantom of the Opera mirror assembly, flipper guides, lock, scoop and ejects - DONE.









Data East Playboy 35th Anniversary kickout and enhanced flipper guides - DONE





Gilligan's Island kickout and shooter eject - DONE




Gottlieb Genesis complete ramp kit - DONE! Various Cliffys™ color post sleeves shown with original and Mark Davis repro ramps






Back to the Future ramp protector - DONE


Alvin G. Pistol Poker scoop done!


Baywatch set - DONE plus shiny new enhanced ramp flaps!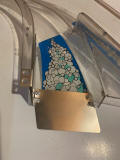 Data East Batman joker ramp kickout - DONE



Avengers Hulk kickout in stainless or carbon fiber - DONE



Capcom Airborne ramp and kickout - DONE




Elvira and the Party Monsters flip up target 01-9275. NLA for years. 2 protos pictured. DONE



Twister! Spinning disk and scoop protectors. Done



Dirty Harry 3pc scoop protectors! Done




Lost in Space 2pc scoops- 2 pieces covers 3 holes! DONE


Alvin G Mystery Castle scoop - DONE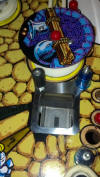 Gottlieb Waterworld Dive scoop - Done


WWF Royal Rumble scoops and shooter eject set- DONE




Not pictured but in progress;
High Speed ramp protector. Harder than you might think to figure this one out. Thanks to Brian Kast I do have templates
Banzai Run drop to lower ramp
Road Show ramp protector
xfiles launch scoop
Too many others to remember and of course always making for the new games too