SEE WHAT'S NEW IN CLIFFY'S™ LAB
Items on this page may or may not be put into production and are shown here to gauge interest, show progress and get feedback.
Those that are marked as DONE are ready to go but are here because I haven't made their own page yet
If you don't see what you're looking for here I may have moved them to a dedicated page HERE
As always please mail me at crinear@comcast.net or crinear@gmail.com (if the comcast email not working) to request ordering info
Click thumbnails for big pics!
Stern Venom base protector set done! Thanks to Seff Propios for helping!




Congo enhanced ramp flaps- DONE. thanks to Nate Goett for the help!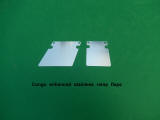 The Big Lebowski™ left ramp protectors! DONE. Thanks to Chad Smith for the loan of his brand new ramp!!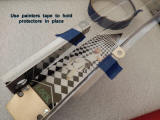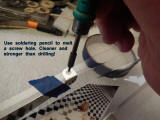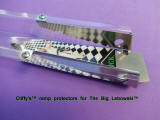 Stern Foo Fighters Pro and Prem/LE base protector sets! thanks to Jorian S and Chris H for the huge help! DONE!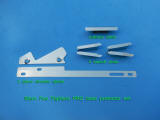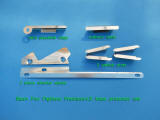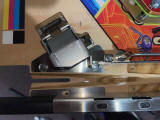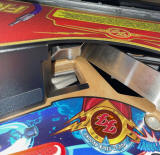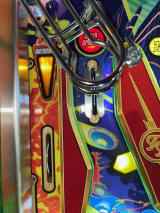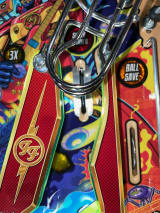 Pinball Brothers™ Alien™ playfield protector set! SUPER thanks to Paul Burkhardt for the playfield loan! DONE!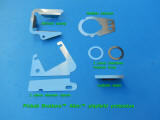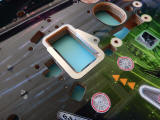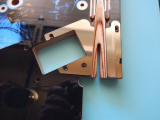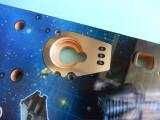 Elvira and the Party Monsters playfield protector set DONE!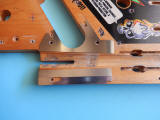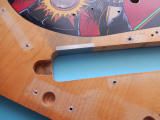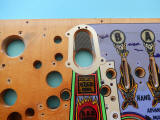 Thanks to Marc Dachtler for the pf loan!
Stern James Bond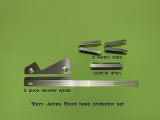 Done so far- more to come?
Classic Stern Lightning 1981 2 piece carbon fiber kickout protectors (Thanks to Benjamin Miner)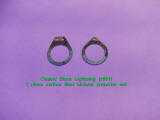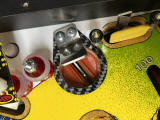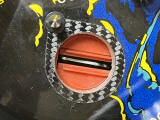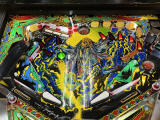 DONE!
Indiana Jones (WMS) No Hop™ flipper guides! (thanks Mike Mitchell for the help!) DONE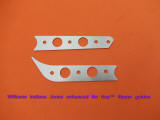 Data East Guns N' Roses enhanced ramp flaps- thanks to Brandy Shelton! DONE!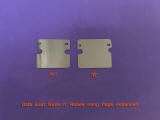 Legends of Valhalla protector set- DONE!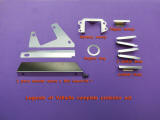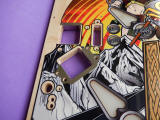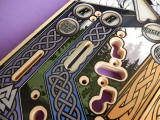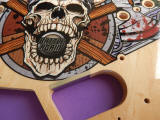 Rush protector sets rolling out. Front scoop holding up great with sterns or Cliffy's "fork" brace added. new pics! DONE!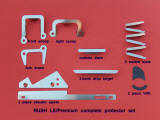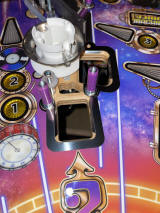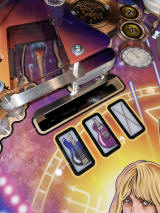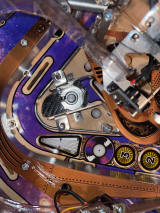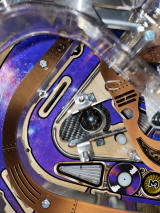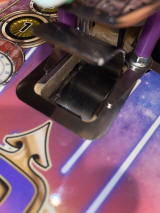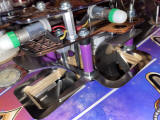 Demolition Man- DONE! click HERE

Congo No-Hop™ flipper frames!! DONE!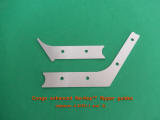 Sega Goldeneye enhanced ramp protectors and commonly broken ball guides- DONE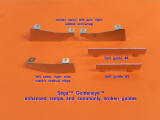 Updated Judge Dredd! DONE and HERE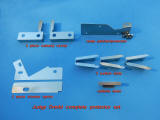 Barracora kickout! done!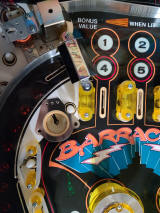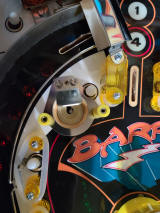 Thanks again Germain
Funhouse post brace!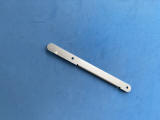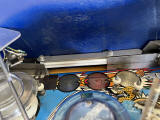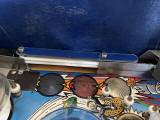 No more collapsed posts and warped plastic! Get it HERE!
Alice Cooper playfield and ramp protectors! Thanks to Paul Lewis for the loan of his game! DONE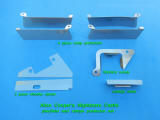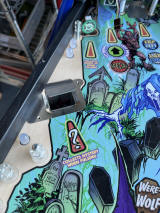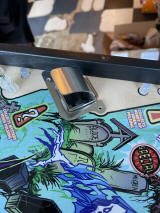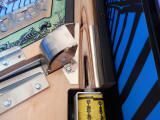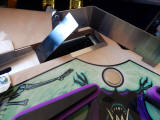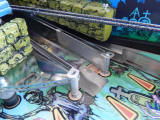 Scorpion and Stellar Wars enhanced flipper guides DONE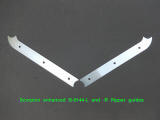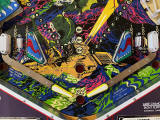 Erik Hanson rocks a pair on his Scorpion!
Data East Secret Service- shooter ejects, enhanced stainless ramp flap and adapted Tron ramp protector- DONE!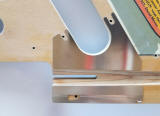 Stern Godzilla set. scoop, shooter ejects, switch slots and drain - DONE!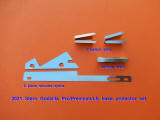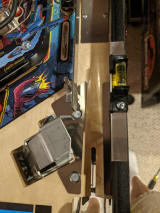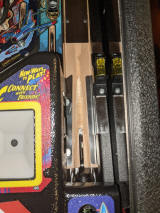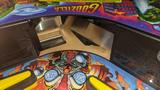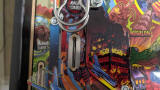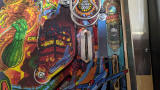 Chris Heffner, Rob Lerman of Lermods and Brian Varley stepping up to test. Thanks guys!
Stern Mandalorian™ 2pc left ramp, shooter ejects, mini pf edge and drain done so far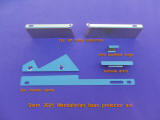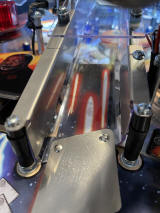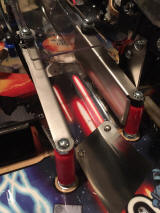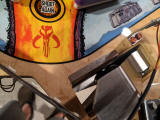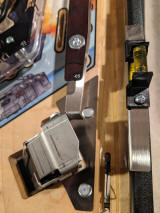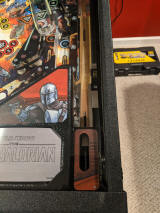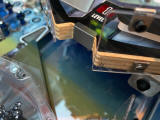 Thanks to Mick Koz, Cal Jordan, Mitch Gagnon, Rob Lerman and Jon Martin for the test pics!
Stern 1980 Quicksilver kick out- done!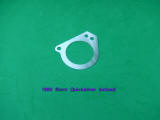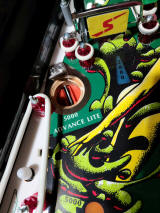 Thanks Craig and Germain!
No Good Gofers enhanced flipper guides DONE!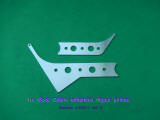 Rick & Morty protector set - custom drops and drain due to unusually thin playfields (.485") (thanks to Rob Winner, Jake Scott and Dave Kempner)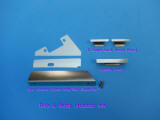 Done!
Cliffy's™ carbon fiber post bases. IDEAL for preventing post damage. Let the posts knock about on the carbon fiber instead of your $$$ clearcoat!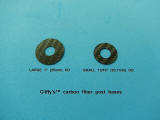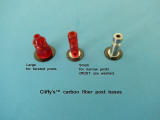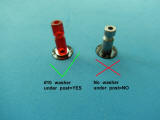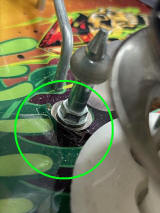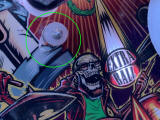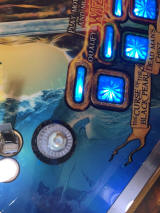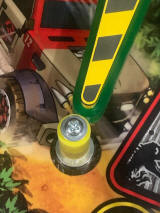 Jersey Jack's Guns n' Roses DONE and web page HERE!

Stern Led Zeppelin - DONE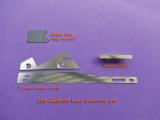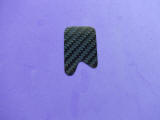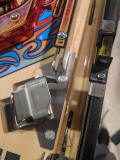 Shooter ejects, CF ramp entrance and drain ready to go
Banzai Run enhanced flipper guides- DONE! (much thanks to Dave Macy and Enver Haase)


Dirty Harry ramp protector! DONE! with much thanks to Charlie Waters for the template help and testing


DONE!
Dirty Harry 3pc scoop protectors! Done




Viper Night Drivin' kickouts and shooter ejects- DONE!


Stern Avengers Infinity Quest- protection set so far (11/2020) DONE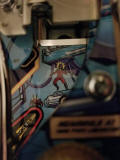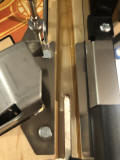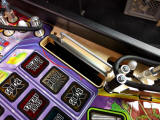 Stern Teenage Mutant Ninja Turtles ejects and drain, Pro and LE/Prem models DONE


Stern Elvira HoH (EV3) shooter ejects, outhole drain, crypt scoop and single bank drops DONE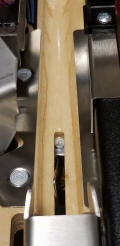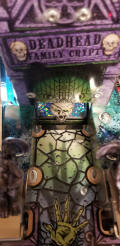 JJP Willy Wonka™ scoop, post bases, mag ring, 2 switch slots and 2 piece shooter ejects DONE!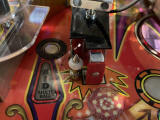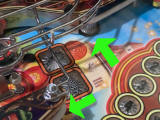 Guardians of the Galaxy set- DONE! check your generation below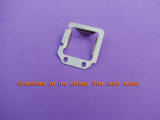 Stern Star Wars shooter lane and outhole drain set. (LE/Prem shown left, Pro on the right) - DONE




Stern Mustang Pro scoop protector DONE




Super Mario MUSHROOM WORLD! Just the Warp Pipes for now (thanks David!) DONE!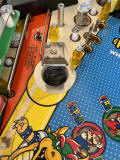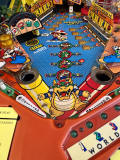 Star Wars Trilogy hurry-up scoop protector! DONE!




Stranger Things protector set- good to go!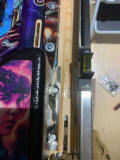 The Big Lebowski - protector set DONE!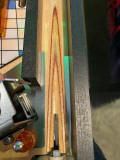 Beatles ejects and drain set- DONE!





Heighway Alien™ set DONE! Early and late model versions. (NOT Pinball Brothers!) Extended scoop and enhanced stainless ramp flaps available now as well!





Data East 1987 Laser War 3 piece kickouts- DONE!

Extremely proud to have created this, another first and a very significant protector. Kickout protector for Sterns. Two depths so far, more to be discovered - DONE






Swords of Fury ramp and flap set - DONE

Gottlieb Street Fighter II 4pc playfield set - DONE


Classic Stern Sea Witch orbit flap assembly - DONE


Cue Ball Wizard 3 piece scoop protectors DONE




Party Zone VUK and Captain B'zar kickout - DONE




Phantom of the Opera mirror assembly, flipper guides, lock, scoop and ejects - DONE.









Data East Playboy 35th Anniversary kickout and enhanced flipper guides - DONE





Gilligan's Island kickout and shooter eject - DONE




Gottlieb Genesis complete ramp kit - DONE! Various Cliffys™ color post sleeves shown with original and Mark Davis repro ramps






Back to the Future ramp protector - DONE


Alvin G. Pistol Poker scoop done!


Baywatch set - DONE plus shiny new enhanced ramp flaps!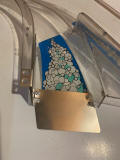 Data East Batman joker ramp kickout - DONE



Avengers Hulk kickout in stainless or carbon fiber - DONE



Capcom Airborne ramp protector, up/down ramp flap and kickout protector - DONE




Elvira and the Party Monsters flip up target 01-9275. NLA for years. 2 protos pictured. DONE



Twister! Spinning disk and scoop protectors. Done



Lost in Space 2pc scoops- 2 pieces covers 3 holes! DONE


Alvin G Mystery Castle scoop - DONE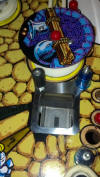 Gottlieb Waterworld Dive scoop - Done


WWF Royal Rumble scoops and shooter eject set- DONE




Not pictured but in progress;
xfiles launch scoop
Indy 500 ramp protectors
Too many others to remember and of course always making for the new games too